Taking the Freelance Leap
6:00 AM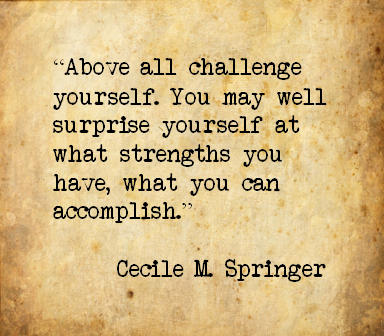 When I read The Ultimate Sales Machine by Chet Holmes I was excited.

First and foremost, the common sense principles made sense to a common sense person like me. As a beginner yogi, the principles in the book matched many of the same principles I apply to my practice of yoga. In yoga and meditation you are seeking to become the ultimate spiritual machine, but the same levels of effort come into play - pigheaded determination and discipline (especially when you are not flexible, are glued to your computer, and have an eight year old daughter). The challenge and success lies in the implementation and follow-through.

I was really excited because I thought I was going to make a difference in my workplace. I thought, "These are just the tools I need (and had no desire to reinvent) to get our team running to the finish line of success." It was just the support and boost I needed for the grand and exhaustive marketing plan I had just put together. Fast forward to a year later, and now that I'm running my own show – I'm REALLY excited.

I stumbled upon the book again as the end of one project was approaching and as I was finishing the redesign of my own website. How can I secure future business when I'm devoting most of my hours to my clients' projects? How do I stay on top of invoices when I have to go out there and secure future business? How can I pay the bills if I haven't collected all my payments? Right then and there, I decided that it's time for me to explore The Ultimate Sales Machine principles for my own one-woman force and document my experience and (crossing my prosperity fingers) success.

So let's get to it!